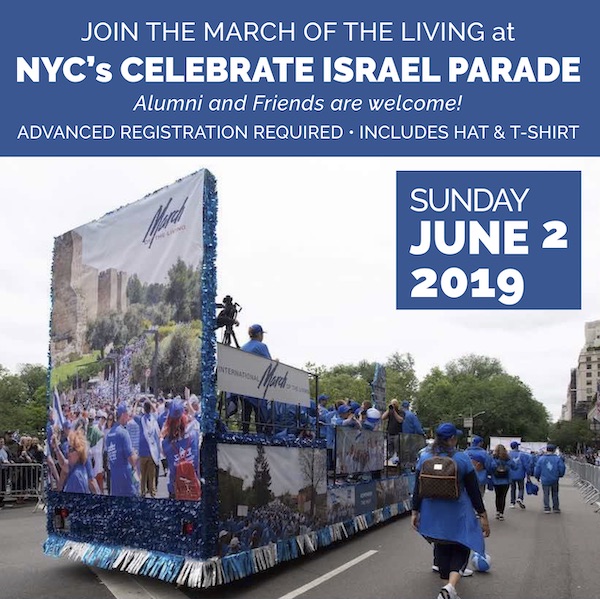 Alumni and Friends from around the world are invited to celebrate Israel's 71st Birthday by marching with our float in NYC's Celebrate Israel Parade on Sunday June 2, 2019 from 11am-4pm from 57th-74th St. on Fifth Ave in New York City.
Please fill out the form below to confirm your registration.
MOTL does not necessarily endorse the views expressed in the various articles and links we post on the Newsfeed of our site. The Newsfeed is for educational, informational and discussion purposes only. Only official March of the Living communiqués reflect the views of the organization.
28

Apr, 19

02

May, 19

08

May, 19

09

May, 19

02

Jun, 19